Replacing a fuel sending unit on a 1968-1982
C3 fuel sending unit replacement
BY: Chris G (Vettefinders)
Replacing the fuel sending unit on a 1968- 1982 Corvette will take approximately 1-2 hours. Be sure to wear safety goggles and disconnect your battery during this process. You do not need to drain the fuel tank, but remember that you will be working around gasoline fumes. The first step is to remove the gas filler door. Open the filler door and you will see the four screws that hold the assembly in place. Unscrew these and remove the filler door by pulling it toward the rear of the car and up.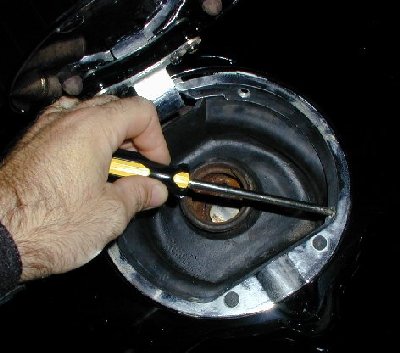 Next, remove the rubber gas filler neck.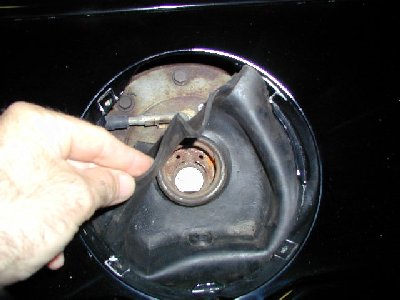 Remove the gas gauge electric lines. There are two wires for this on the right side of the filler. You will most likely be able to see the three lines that run to the tank, after you have removed the rubber filler neck. The two gas lines are located on the right side, and the evaporator line is located on the left. Be careful not to rip or crack these rubber lines, because it is very hard to put new ones on with such a small access area.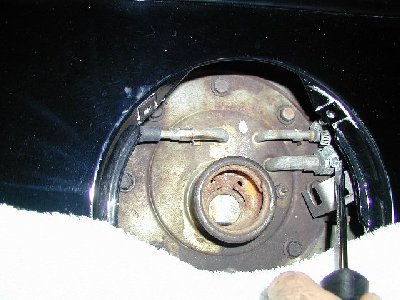 Now use a 1/4" ratchet and a 1/2" socket to remove all of the bolts around the fill port. Once they are loose, you can pull the sending unit up a little and rotate it around so you can pull it out past the hole in the fiberglass. It will take a good amount of twisting it back and forth to get the right angle. Also, be careful not to drop anything in the gas tank, including rust or the old gasket. The old gasket is most likely a rubber one. You should evaluate whether you can reuse it or not. Mine was in too poor of shape to reuse.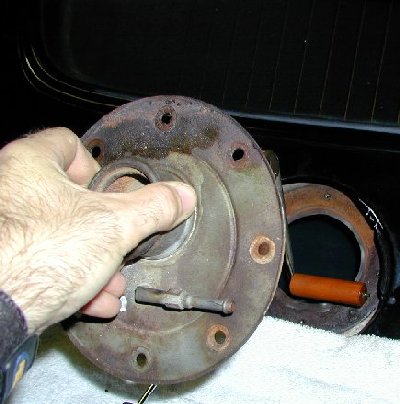 You can see where the fuel was sloshing when the tank was full and coming under the gasket.
Clean the area where the new gasket will go. I cut a new gasket using the old one as a template.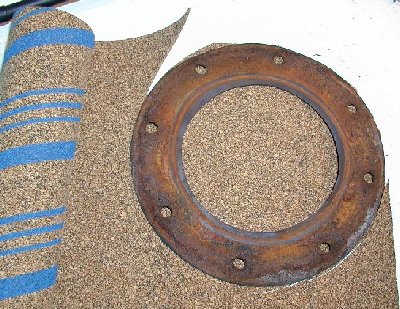 The new sending unit.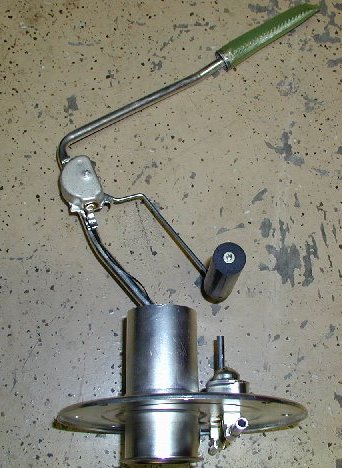 Apply a thin layer of gasoline resistant gasket sealer on both sides of the gasket, and install the new sending unit. Put the fuel lines back on, the sending unit wires, the rubber filler neck, and the fuel door.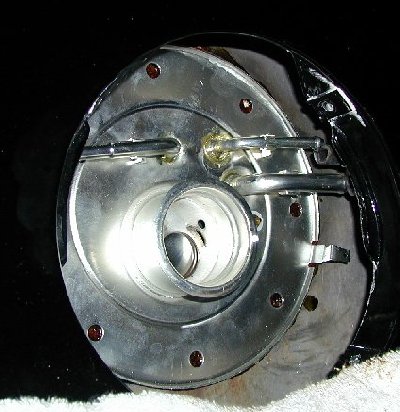 Return to Corvette 101